The past decade saw a dramatic shift in how people communicate, with the advent of various messenger apps replacing email and phone calls as the go-to choice for many. Messengers have become hugely popular, offering much more than just a way to send messages. They provide users with various tools to keep in touch with friends and family, including instant messaging, video calling, and sharing photos and videos. People now use messengers daily, so they pick chat apps they're comfortable using and delete others. Because not all messengers are alike, we made this article to showcase our pick of the best all-in-one Android messenger apps.
What Makes a Good Messenger?
A good messenger needs to be fast and reliable; no one likes to wait long for recipients to receive their messages, or else they would have sent a letter. And if the app crashes a lot, it won't stay installed for long. The app should also be user-friendly, with an intuitive interface and customizable features so users can personalize their experience.
Must-have features of a Good Messenger App
High-quality voice and video calls
Texts don't always convey meaning and emotion. A messenger app needs a good quality voice and video call feature so users can communicate with their contacts in real time. Calling should be free and easy for everyone to use.
End-to-end encryption is another must-have feature of a secure messenger. It ensures that only the sender and the receiver can read the messages sent by them and no one else, not even the app's administrators. This feature protects app users who might share sensitive data or personal information.
Security is another indispensable feature. Any messaging app should have features like two-factor authentication, which requires users to enter an additional code the app sends to their mobile device before accessing their account. Users should be able to report suspicious activity and block unwanted contact. Moreover, detecting malicious links and phishing attempts protects users from harmful content.
Group chats allow users to communicate with multiple contacts at once. A good messenger should have an easy-to-use interface for creating and managing groups and a capacity for a large number of members. Other must-have group chat features are the ability to mute chats, create polls, and share files with all group members.
Channels are a great way to broadcast messages to large numbers of people, like a virtual bulletin board. A good all-in-one messenger app will offer this feature, allowing users to create channels and follow channels of interest. This helps keep users up to date with news and events.
It should also provide tools for moderating conversations and managing user access, so only the right people can join the discussion. Additionally, moderators should be able to post and manage content on the channel.
Chatbots automate conversations with users and provide them with helpful information. A good messenger has seamless chatbot integrations so users can get quick answers to their queries. And it should understand natural language and provide users with accurate answers to their inquiries.
Data syncing and backup are essential features in any messenger app, through which users can access their messages on multiple devices and keep a backup of their conversations in case of data loss. Additionally, the app should offer a way to export conversations, so users can save them and access them later.
Messengers should include an option to delete and edit messages if they wish to fix typos or delete messages they don't want to be seen.
Cross-platform compatibility
Cross-platform compatibility is another important feature of a good messenger app. It allows users to communicate with contacts on other platforms, like iOS or desktop. This paves the way for people to stay in touch with their loved ones, regardless of their devices.
The Best All-in-one Messengers
#1: The nandbox Messenger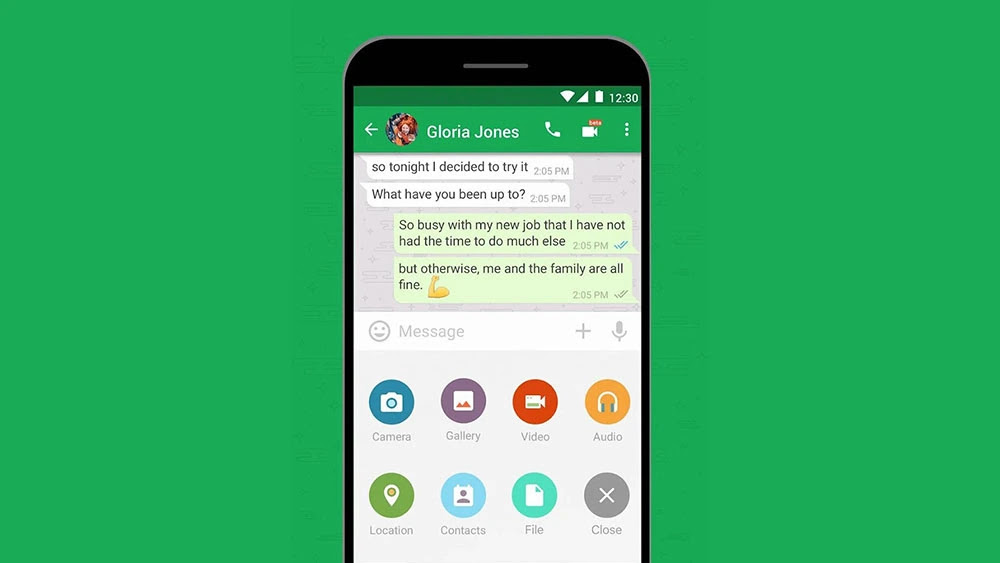 Story
The nandbox messenger is the first innovation by nandbox Inc., the same company that made the nandbox native no-code app builder. They started the project in 2015 and launched the app in 2016. The company created the app as proof of the capabilities of its app builder. And they managed to create a competent and innovative free chat app. The app currently has a 4.1 rating on the Google Play Store and a 4.6 rating on the Apple App Store. Users can access the app on their web browser as well.
Notable Features
The nandbox Messenger has a unique feature that enables users to create multiple profiles. This means you can have different profiles for different accounts, making it easy to switch between them. For example, users can add a more professional profile picture and description for their work account, where they message their colleagues.
Using chatbots built for instant messaging platforms is becoming increasingly common for companies to interact with customers and field their questions. The API/Bot in nandbox messenger has many features, including the ability to make and manage your bot. Additionally, bot creators can add preset options for users to pick from a menu. And the bot can also be configured to filter and edit irrelevant messages.
High-quality voice and video-calling
The nandbox messenger's voice and video call quality are excellent, thanks to the implementation of WebRTC technology that makes for better voice and video communication and the high bandwidth that increases connection capacity.
#2: WhatsApp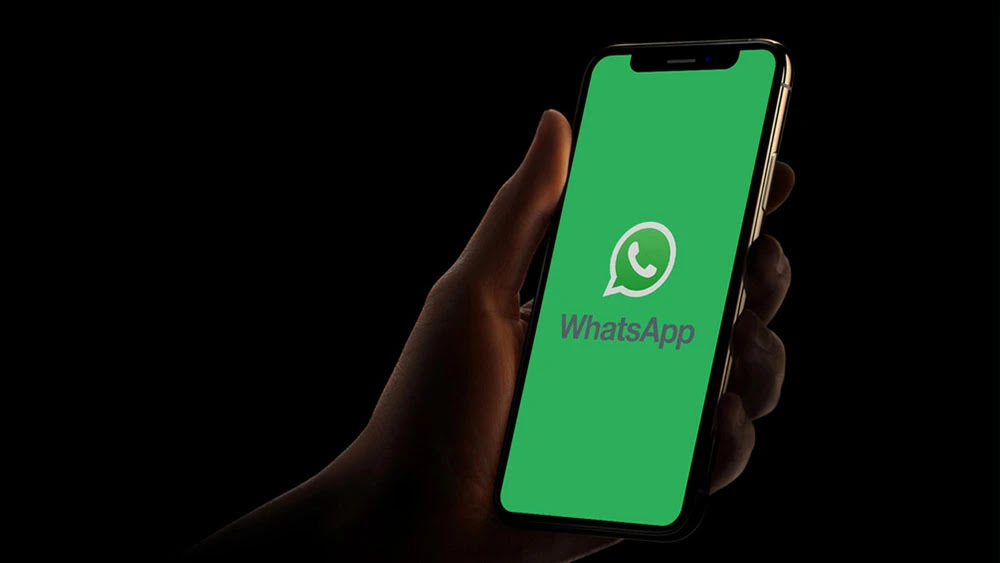 Story
You must be familiar with WhatsApp by now. It was launched in 2009 and quickly grew in popularity, reaching 1 billion users in 2016. It was acquired by Facebook in 2014 and has become an integral part of its suite of apps. It's available on iOS, Android, and desktop.
Notable Features
Not exactly a feature, but users appreciate that the app gets updated regularly with new features to stay relevant and technologically up-to-date. It shows that the app developers listen to and care about user feedback.
Whatsapp has a UI that stands out among competitors; they always ensure the design is fresh and far from outdated. Not only is it easy on the eye, but it's also not complex for users to figure out. In 2022, WhatsApp launched the dark mode for users who prefer it over the regular theme.
#3: Telegram
Story
Telegram was launched in 2013 and has quickly become one of the most popular messengers in the world. It was created as an alternative to WhatsApp, offering a secure and reliable messaging service. Its popularity is due to its focus on security and privacy and its innovative features.
Notable Features
Self-destructing messages
This unique Telegram feature allows users to send messages that will delete themselves after a certain period. Senders send these temporary messages for privacy and data protection purposes.
Telegram offers a wide range of themes, from classic to modern, so users can customize their app's look and feel. In addition, users can customize the font size, background, and text color.
Telegram has a comprehensive bot library that helps users do a lot of tasks. They can search for music, news, and GIFs and automate tasks like scheduling reminders using the Telegram bots. Bot developers can also create custom bots tailored to users' needs.
#4: Signal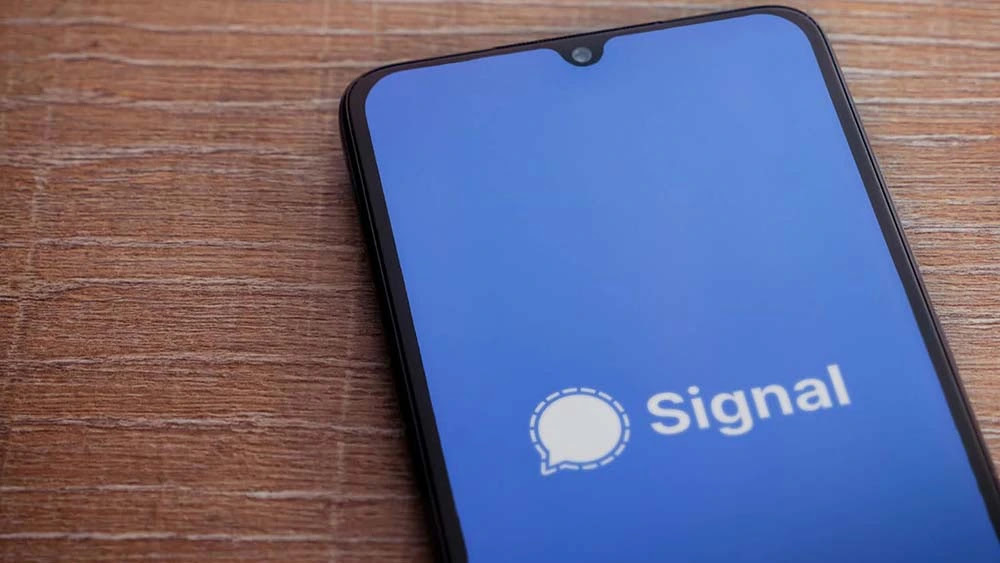 Signal is a free and open-source messenger app that was first released in 2014 and quickly rose to popularity. It is known for its emphasis on privacy and security, with end-to-end encryption and a highly secure protocol.
Notable Features
Screenshot blocking is a feature that allows users to prevent the recipient from taking screenshots of the messages they send. This feature benefits users who share sensitive information, like financial data, passwords, or personal information.
The incognito keyboard feature of Signal prevents the autocorrect and predictive text features from storing a user's sensitive information, like passwords and credit card numbers, and sending it to third-party servers. It's another feature that reinforces the privacy and security of the app.
#5: Facebook Messenger
Facebook Messenger is the official messaging app of the social media giant Facebook. It was launched in 2011 and has since become one of the most popular messaging apps in the world. It has over a billion users.
Notable features
Facebook Messenger has seamless chatbot integrations, so users can get quick answers to their queries. Chatbots can understand natural language and provide users with accurate answers to their inquiries.
Facebook Messenger users can play a wide range of instant games. This feature makes it easy for users to stay entertained while chatting with their contacts. It's also perfect for those who appreciate a good challenge.
The all-in-one messenger apps discussed in this article offer users a wide range of features and tools to communicate with friends and family and a secure, private, and reliable way of messaging. With so many options available, users can pick the app that best suits their needs.
Making a good messenger app that competes with the ones on this list is now attainable with the nandbox app builder. Try it now!